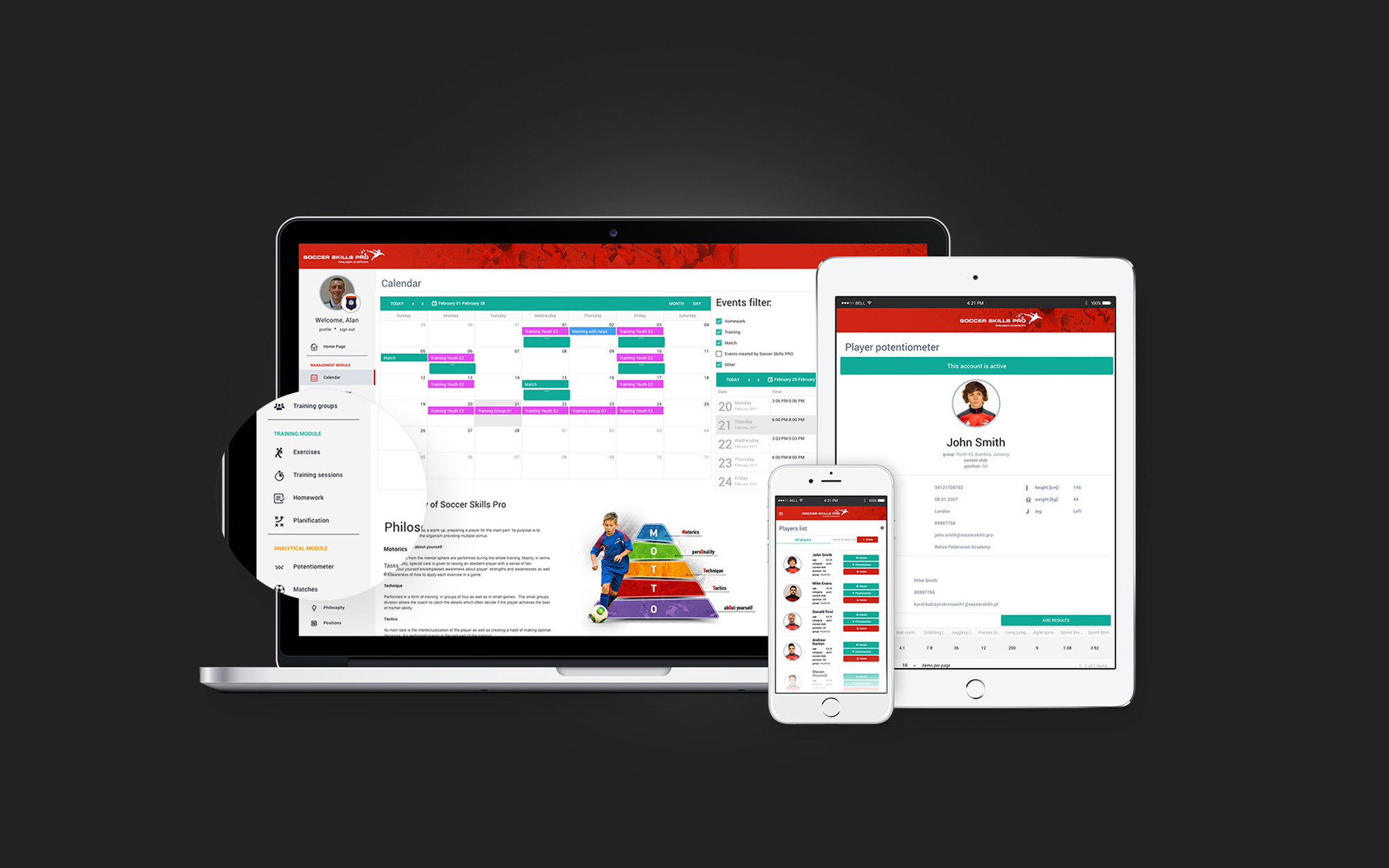 FOR LARGE AND PROFESSIONAL CLUBS
COMPLETE package is designed for large football clubs and academies that require to perform coherent and comprehensive training system. If You want to bring up a player that will be complete in every way, You have to take care of his development. During that long-term process, You have to plan every step of his development, starting from early age. The process of learning has to be adapted to needs and capabilities of players on a specific stage.
This process is very complex - so that our plan used in Soccer Skills PRO Team system was designed by experts from Spain, Netherlands and Germany. Club that would be using our system will receive a guarantee that our program will help all the players to the best of their ability.
In addition, thanks to our Potentiometer, trainers can monitor progress of players. Our software has also many features that significantly improve the way of organise and implement trainings in large football club or academy.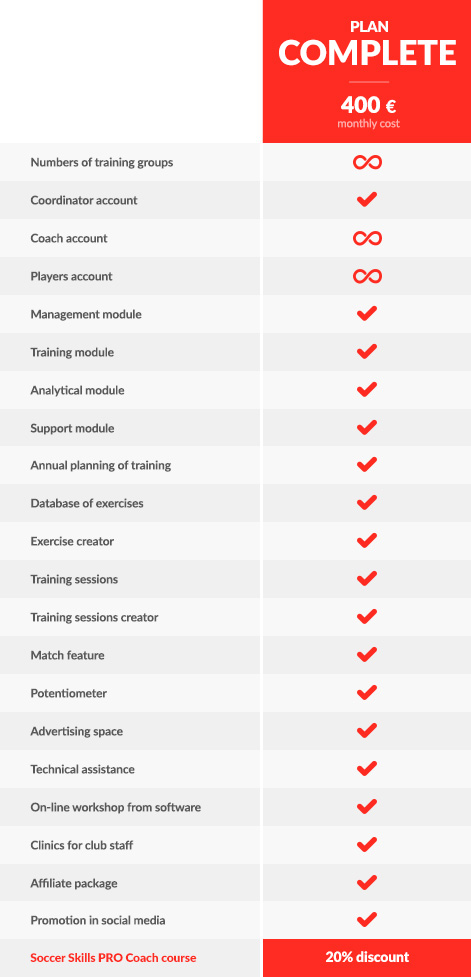 SUCCESS STORY
Roman Kosecki - Kosa Konstancin
Soccer Skills PRO Team is in accordance with NMG. It is very intuitive and complex system that is implementing the highest standards in Academy.
See more
Paweł Lewicki - KKS Kalisz
KKS Kalisz gradually focuses on a development of training. In current season we decided to start using COMPLETE version of Soccer Skills PRO Team system.
See more